Other Fun* Stuff!
Here's some other adish and not necessarily adish stuff I've made. Mostly student work.


Public Libraries
How do you get more people to visit their local library?

New signage



Print and OOH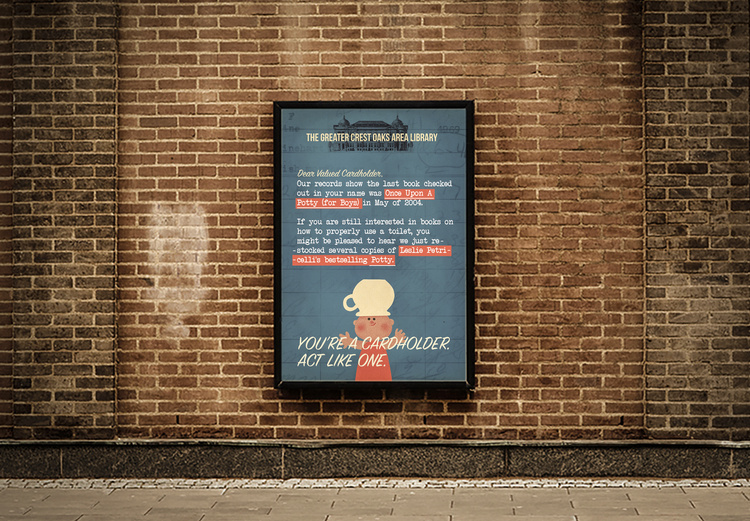 Made with Matt Terrell and Anna Andreen


Rent the Runway


Before you rent an item, the Debut Detector will scan your social media pictures to see if any of your friends have already been photographed wearing it or any similar item.





Print and OOH


Made with Matt Terrell


Elegant Baseball Cap


One of my design professors called baseball caps "gauche." As a balding man/frequent baseball cap wearer, I was offended—so I designed a baseball cap out of flowers and turned it in for my final project. Rejoice, bald men, finally there's a baseball cap elegant enough for cocktail parties, weddings, and Midsommar-style rituals.




Crock-Pot
Bad things happen when those who can't cook need to eat.

Print



We also created a storybook cookbook that features Crock-Pot recipes alongside the annoyances of
cooking without a Crock-Pot.


Made with Anna Andreen and Rachel Sheeran


First Ascent Winter Wear
You'll let go before they do.

Made with Shelby Lemons